Tilføj din overskrift her
Welcome to Kolding Mini City
A visit to Kolding Mini City is a wonderful experience for the whole family.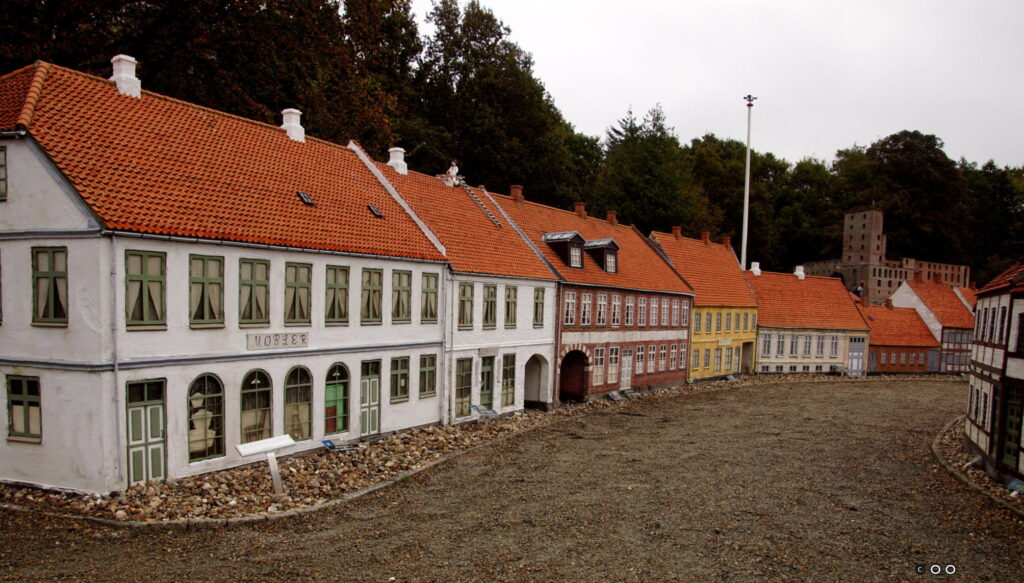 From 1860 to 1870 around seven hundred houses was built in Kolding. Many locals will recognise the small houses, build in a scale 1:10. The gem in the built is Koldinghus. The old royal residence was already in the 13th century what created the foundation for the city, Kolding.
In the period from 1996, when the association was started, pensioners and retirees have built over four hundred of the houses, which can now be seen in a separate section of the Geographical Garden in Kolding.
The environment in Kolding Mini City is like the environment Geographical Garden, characterized by nature and there is an opportunity to relax at tables and benches, where you can enjoy food and drink brought with you.
Visit the Mini City during the summer where volunteers are able to give information about the houses and the history of Kolding.
We are looking forward to seeing you and your family, we hope to give you an unforgettably experience.
Notice that the entrance is at Geographical Garden at 23 Chr.4`s Vej.
Opening hours and prices

Open every day from 10-18
We are a part of the Geographical Garden, therefore the same entrance and opening hours.
Address.: Chr. den 4 vej 23, 6000 Kolding.
Become a member of the association Kolding Miniby.


Annual membership DKK 200.
Gives at the same time access to the Geographical Garden all year round.
Tour of Kolding Miniby, can be ordered at, Phone: +45 75 54 08 21, Mail koldingminiby@gmail.com
Schools and kindergartens etc. can arrange a guided tour of Kolding Miniby, where we will strive to make guides available free of charge.