Topping-out ceremony at Staldgården.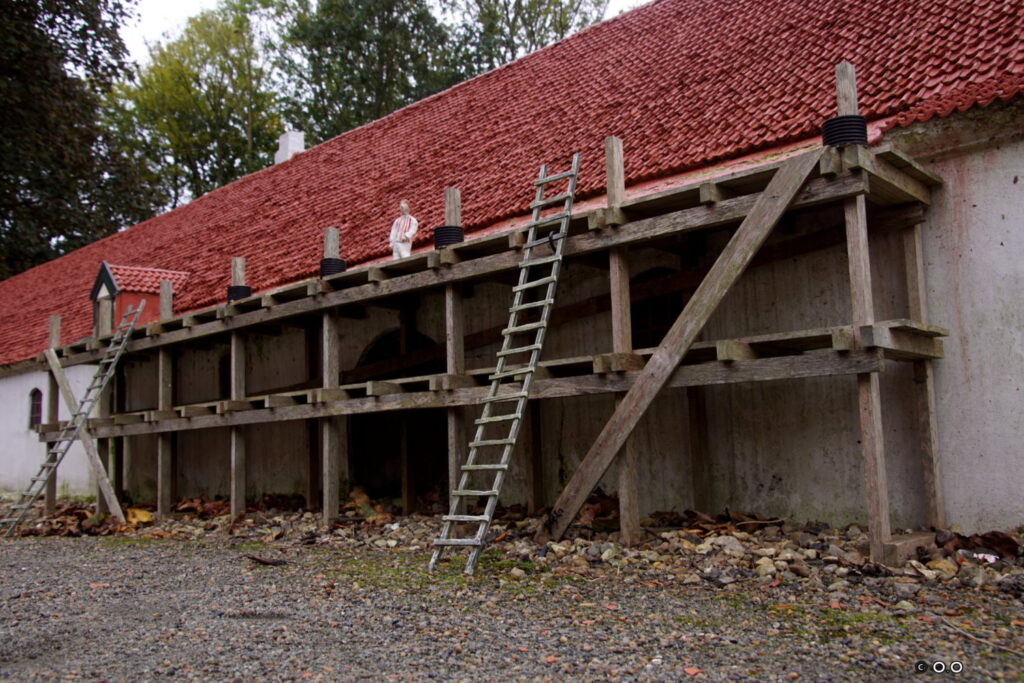 The stable yard needed a new roof, but a daunting task when roofs could only be laid in the warm months, but with a new technique where the roof could be laid in sections, these could be prepared throughout the winter, and then the work began. Things went fast and on 20 April 2023 a topping-out ceremony was held.
The mayor gave a speech. The Miniby song was sung, and we finished with sausages and beer, as it should be.